Terms & Conditions
You will find all terms & conditions needed for everything from free re-entry, season tickets to entering animal exhibits.


Free re-entry to the park.
Use of free re-entry constitutes acceptance of the Terms & Conditions of Entry
is only available at point of entry
is only available to persons present at purchase of ticket
is only valid for seven days from date of purchase
re-entry ticket must be produced at admissions to gain entry to park
photo ID or proof of signiture required for use on re-entry
Damaged or altered tickets will become void
Lost or stolen tickets will not be replaced
tickets cannot be exchanged for cash or goods
cannot be used in conjunction with any other discount, voucher or offer
Complimentary Tickets.
Use of Complimentary Ticket constitutes acceptance of the Terms & Conditions of Entry
Complimentary tickets are only valid for the number of persons stated
Complimentary tickets are none transferable
Complimentary tickets are none refundable
Complimentary tickets must be produced at admissions to gain entry to park
Damaged or altered tickets will become void
Lost or stolen tickets will not be replaced
Complimentary tickets cannot be exchanged for cash or goods
cannot be used in conjunction with any other discount, voucher or offer
Gift Cards.
Use of Gift Card constitutes acceptance of the Terms & Conditions of use
Gift Cards are only valid for one year from date of purchase
Gift Cards cannot be exchanged for cash
Change cannot be given on Gift Cards
Gift Cards cannot be used in the cafe
Damaged or altered Gift Cards will become void
Lost or stolen Gift Cards will not be replaced
cannot be used in conjunction with any other discount, voucher or offer
Experience vouchers.
Use of Experience vouchers constitutes acceptance of the Terms & Conditions of use
Experience vouchers are only valid for one year from date of purchase
Experience vouchers cannot be exchanged for cash
Lost or stolen Experience vouchers will not be replaced
Animal Experiences to be booked on day
All experiences are weather permitting
Not all experiences maybe available on day
All experiences are subject to change
cannot be used in conjunction with any other discount, voucher or offer
Tesco Clubcard Vouchers.
Use of Tesco Clubcard Voucher constitutes acceptance of the Terms & Conditions of use
No change can be given on Tesco Clubcard Vouchers
Tesco Clubcard Vouchers must be in date
Tesco Clubcard Vouchers can only be used for Adult, Child or Senior entry
Tesco Clubcard Vouchers can not be used on the family ticket
Tesco Clubcard Vouchers can not be used in the shop or cafe
cannot be used in conjunction with any other discount, voucher or offer
Animal Adoptions / Sponsors
Adopting or Sponsoring an animal does not convey any rights of ownership
The animals are involved in local and international breeding programmes that may require periodic movement between establishments. Due to this fact we can not always guarantee the animals to remain at our park.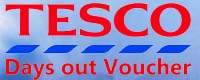 Tesco Clubcard Tokens

Tesco ClubCard tokens can be used to pay to enter the Zoo Park. They can be used against our adult, OAP and child tickets. Tesco ClubCard tokens cannot be used in conjunction with our season tickets, to purchase goods from the shop cafe or used with any other offers. Change is not given.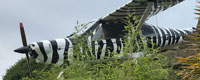 Finding us by Car

We're situated on the A3056 opposite the 'Fighting Cocks crossroads' between Newport and Sandown; look for our road signs. . View Google Location Map >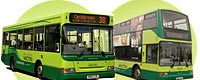 Finding us by Bus

No. 8 all year Between 1 April - 29 Sept the Island Brezzer Downs Tour passes the entrance frequently. Southern Vectis Bus timetable >


Animal Adoption

Find out about how you can help protect endangered species through our animal adoption program here at Amazon World Zoo Park. Read more...