Animal Adoption
Here at Amazon World Zoo Park you can adopt any of our animals for as little as &pound15, or more if you like!
What do you get for your money?
A certificate with a photo of your adopted animal on it.
Your name on the animals enclosure.
A ticket to visit your adopted animal.
The knowledge that you are helping us to continue our essential work helping to conserve these fantastic creatures.
What is your money used for?
Food
Veterinary treatment
None of your money will be used for anything not directly concerned with the health and welfare of our animals.
How long does your animal adoption last?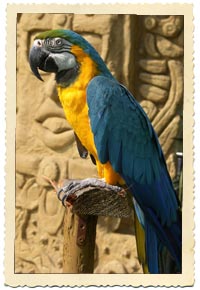 We hope that you will want to stay in touch with your sponsored animal and us, so we would suggest renewing your animal adoption yearly.













How do you adopt an animal?
The easiest way is to do it during your visit to Amazon World. If that is not possible please fill in this downloadable form and send direct to us.
Please note that animal adoption does not convey any rights of ownership onto any of our animals. Due to the complex breeding programs that we participate in, animals may be moved from zoo to zoo to ensure that inbreeding does not occur.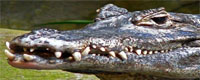 Meet the Animals

Amazon World Zoo Park has a huge range of unusual rare and exotic animals. At the last count it was somewhere in the region of 200 different species, spanning the entire animal kingdom! . Read more...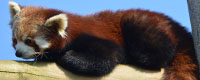 Adoption Form

An adoption form is available to view and download as a PDF file. PDFs require the Adobe Acrobat Reader plug-in.

Adoption Form.PDF >

Get Acrobat Reader >